A very quick guide, just to get Dan started, i'll update later to include more...
Oil Pressure:
First off, you'll need one of these from ebay or scoobyparts...
Then you need to remove the alternator cover..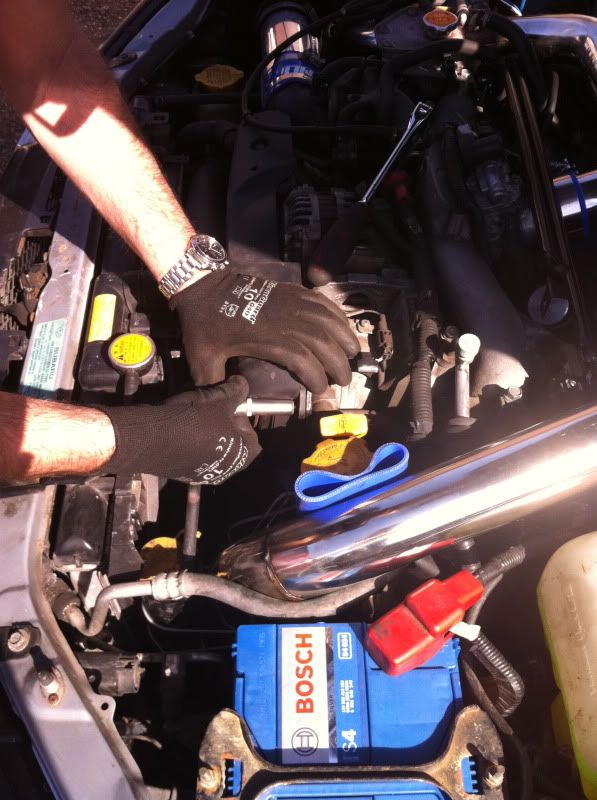 With it off..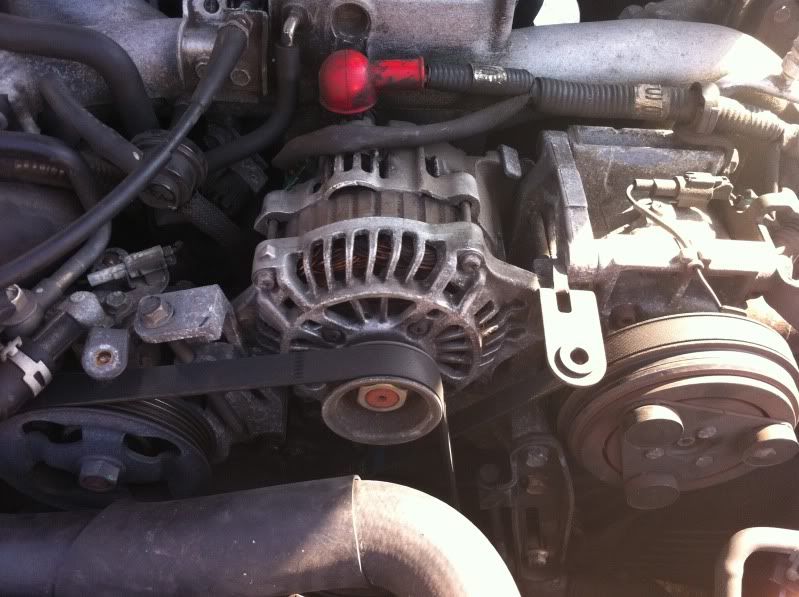 Now remove the belt off the alternator and remove the alternator itself...
You will then see the plug that you want, underneath where the alternator was..
Remove this and put your new relocation pipework in there instead. Remember to use a bit of PTFE tape.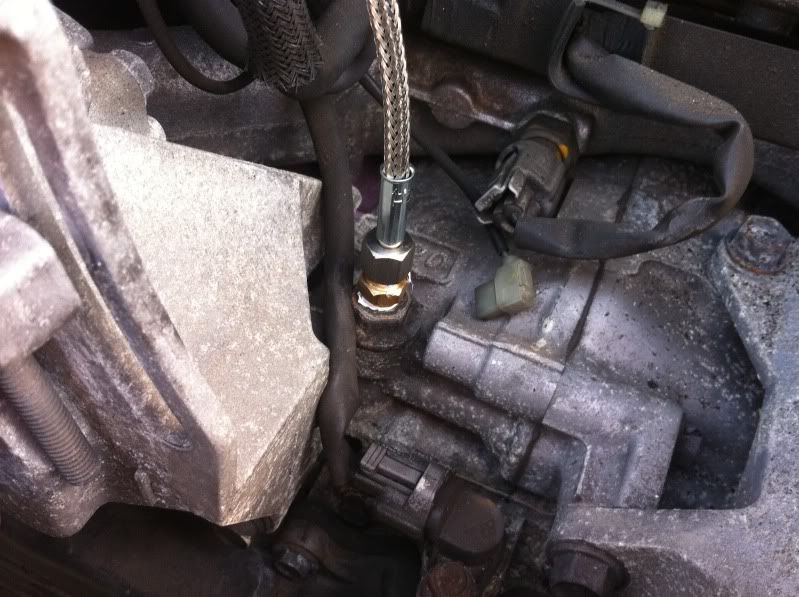 If you want to reconnect the standard oil pressure sender to the ecu you will need to lengthen the wires leading to the plug now and then rest it out of the way while you reassemble. (I didn't bother as it is a rubbish sender anyway).
Then put the alternator etc back on. It's now time to screw your old oil pressure sender into to top of the t piece and the new sender for the gauges into the end, using PTFE again.
And then wire it into your gauge as required, through the bulkhead.
Oil Temperature:
Right, the bit you are looking for is basically under, to the the right of the turbo as you look into the engine bay. You NEED a hex key thingy to get this undone and make sure it is in tight as it'll take all your force to get it undone.
Remove intercooler. Locate plug. Shown here with hex key thingy and extension bar ontop of it.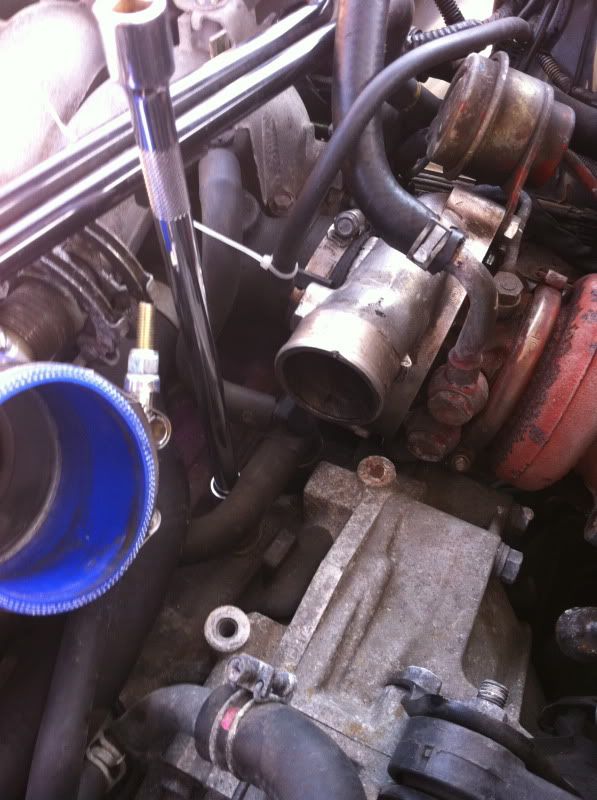 Once removed, you can put the new one in... (PTFE)
And finally, screw the sender into that one (PTFE)..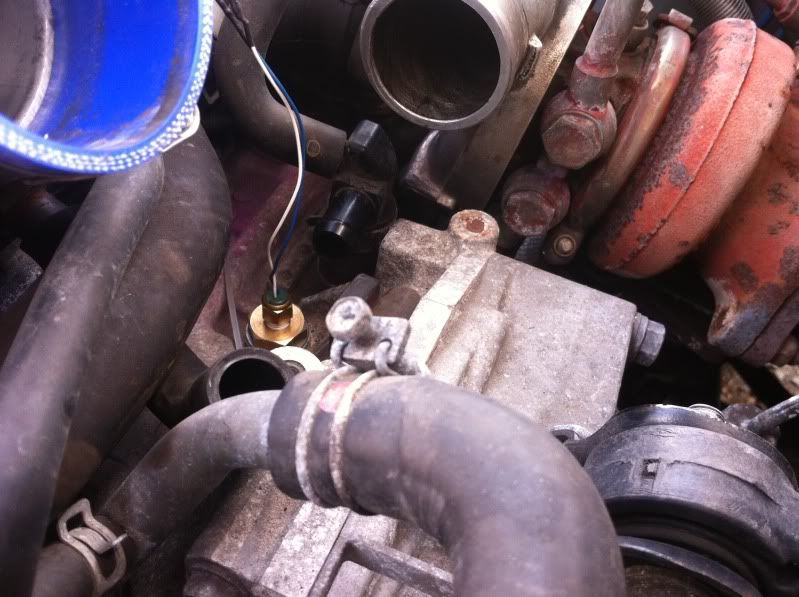 Then wire into gauges and your done